Author: Brett Bodofsky
The Popular Twitter handle #PPCCHAT has long served as a home for PPC practitioners all over the world. Alas a new platform has emerged and is quickly gaining the attention of PPCers and marketers alike. This platform provides an opportunity to interact with the same names you've seen using the #ppcchat hashtag, but in real-time with your voice! We're sure you have caught wind of this platform by now, it goes by the name of Clubhouse.
A Quick History of #PPCchat
In 2011 Matt Umbro sent a tweet into the ethosphere that changed everything. "#PPCers I'm thinking of setting up a weekly Twitter chat about #PPC, Probably call it #ppcchat What do you think?". It's safe to say that this turned out to be a great idea. On a consistent basis every Tuesday at 12pm Julie Friedman Bachinni of @neptunemoon asks a series of questions, typically surrounding whatever is very top of mind for most PPCers at that time. As one can imagine this inspires great discussions and to be able to indulge upon the valuable conversations taking place is priceless.
#PPCChat Goes Voice
One of the best parts of ppcchat is the fact that very relevant actionable conversations are had through the use of this hashtag. It's extremely common to see some of top 25 most influential PPCers tweeting using #ppcchat. Being able to interact with these incredibly knowledgeable people on Twitter is so powerful. What if that conversation were to take place in real-time, how exciting would it be to bounce ideas off of these very same people? After receiving a Clubhouse invite from William Harris (Elumynt CEO), I quickly realized the opportunity the platform presented PPCers. I joined several other marketing related rooms on the platform but was having trouble finding ones that offered actionable discussions surrounding PPC.
Jan 14 at 11:00pm I created a room to test the app. Immediately a conversation about the most topical thing at the time in our industry (iOS14) ensued amongst industry leaders such as William Harris, Kirk Williams, Andrea Cruz, Bryant Garvin, Harrison Phillips. Each speaker was kind enough to offer up what knowledge they had about the update and how it was going to impact their respective channel. One thing that was particularly striking was that the conversation lasted until 1am EST! It became pretty clear right then and there that we had something, because it seemed nobody wanted to leave the room. Clubhouse is great at creating FOMO!
January 19, 2021 at the same time as #ppcchat on Twitter, another absolute powerhouse of PPCers joined in and discussed that week's topics "Platform Hidden Gems". With Julie Friedman Bacchini now in on the action things began to feel more official. Brett Bodofsky (me), Cory Henke, Jim Banks, Kirk Williams, Anu Adegbola, Andrea Cruz, Harrison Phillips and so many more joined in and provided valuable insight that could have potentially helped develop your own personal PPC strategies. True gems were discussed too, nuggets of information that you can act on immediately if you so desire to! For example: Did you know that you can exclude your Microsoft Ads search campaigns from showing on certain websites and view which partner sites you're showing up on by visiting the website exclusion report? Or how about the fact that you can reach out to your rep and request a specific negative keyword to be added to your smart shopping campaigns on Google Ads? These are the kinds of things that you might never hear about on Twitter or widely shared articles, but in clubhouse that kind of value is up for grabs for audience members and fellow speakers.
So…Should You Attend #ppcchat on Clubhouse?
Yes of course! With so much value to be had why not join in on the conversation or at least listen in. Those with iPhones and an invite have been raving about it for sometime and for all the Android using PPCers out there, here's what you have to look forward to some day: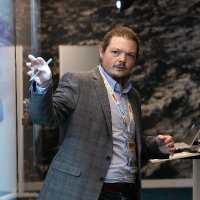 John Lee | Head of Evangelism @ Microsoft Advertising
"I've been in the digital advertising industry for 15 years. From day one, I have been hungry to read, learn and discuss topics of the day with my industry peers. Clubhouse offers a new (and from what I can tell different) way to do just that."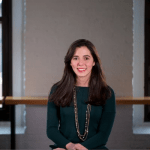 Andrea Cruz | Sr. Digital Marketer @ KoMarketing & Top 25 PPCer
"The PPC community has always been very open about sharing what's working and what's not. Having the opportunity to get information in a Q&A format can be very useful for marketers who can work while listening
to others talking, or are better at receiving and processing information through sound, rather than just reading. The combination of the PPC openness and the Q&A format of Clubhouse, can be an opportunity to expand the current PPC footprint and reach new ways of thought"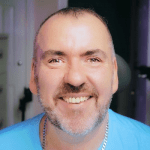 Jim Banks | CEO @ elitemediabuyers

"There are a number of opportunities using Clubhouse. You get unparalleled access to significant marketing experts and get to hear what they have to say and also pose questions. I get to hear from my peers about their trials and tribulations. I find that every week I uncover a new person who I didn't know before who adds value and it has allowed my peer pool to grow."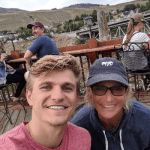 Harrison Phillips | President of Google Ads @ MuteSix
"To follow all of these great contributors to PPC for so long and then actually have the ability to speak with them, ask questions & discuss strategy, has been such an amazing update."
When speaking with others about the value of PPC Chat going voice, it becomes clear that there is a positive sentiment toward having the ability to interact with industry peers in real-time. There is a downside to all of this though, if you are not present during the time of which the discussion is taking place you could miss out on a trove of valuable information, and the timing will never work out for everyone. But this is exactly why we are seeing other great rooms popping up as of recent."
Helpful tips for PPCers on Clubhouse
The PPC community feels closer together than ever before with the amount of knowledge sharing and communication taking place. If you are someone new to the world of paid search or ppc chat, we welcome you to join us on Twitter Tuesdays at 12:00pm and or Clubhouse on Wednesdays at 12:00pm EST. In order to help you thrive on Clubhouse here are 5 quick tips.
1. Understand the power of the invite
When you first sign up to the platform you are granted two invites which you can give to two other people. At this time it can only be done if you have that person's cell phone number stored on your phone. Here is the cool part: When you invite someone to Clubhouse, it appears as though your name will be forever associated with the person that signs up with your invite. When you visit the users profile your name and image will appear on it with the text "nominated by". See screenshot below
In order to actually get into Clubhouse you have to get an invite and as of right now it is iOS devices only, but an Android version is in the works. If you are a Digital Marketer you'd likely have some luck tweeting with the hashtag #ppcchat or #marketingtwitter to see if anyone is willing to share.
Also note that whoever invites you to the platform appears to be forever associated with your profile, unless an update is made to change this. As you can imagine this can be incredibly powerful. Imagine a user has two invites (the amount of invites you start off with) and just so happens to get two celebrities to sign up using them. You can rest assured that the user who did the inviting will reap some benefit from that. Everyone who follows that celebrity closely is now going to see that user's name on his or her profile! Let's also not skip the fact that these invites are HIGHLY sought after at this time. There are entire Reddit threads dedicated to the selling/exchanging of invites. I recommend against partaking in that. Do you really want to be associated with a complete stranger forever on Clubhouse?

2. Set up an appealing profile
Unless you are speaking in a room, your profile is the only way other users are going to
get to know you. Consider using your profile to promote yourself, your employer and whatever causes or communities you are passionate about. Also, keep in mind that you can link both your Twitter and Instagram accounts to your Clubhouse profile. Once you link your social accounts to Clubhouse and join some rooms, it's not uncommon to receive new follower requests.
The profile section offers users the ability to include an image, bio, social links and a username. In the screenshot below you'll see my profile which is promoting a mix of myself and things that i'm passionate about like the Paid Search Association and the Google Ads Help Community.
3. Join rooms and follow other users
When first joining Clubhouse it can take a while to find the rooms that appeal to you. You can speed up the process by trying to search for familiar names who you like to hear speak, maybe they are on the platform already. By doing that, you will be able to see what other rooms that individual is joining. To easily access the PPC Chat room on clubhouse simply follow @brettbodofsky or @neptunemoon as we will create and mod the room. Build up your following by joining the action and participating in the conversation. Try not to speak over someone and have courtesy, but never be afraid to join the party.
A Glimpse Into The Future
As it stands right now Clubhouse is not available for Android users. That means there are some great PPCers without access to the app. PPC Chat was born on Twitter and now Twitter is releasing their spin on real-time communication within a social platform.
"We are missing anyone on an Android device from the conversation, so it might be that once "Twitter Spaces finishes rolling out, that we land on that platform, instead of Clubhouse. I don't think people are so intrinsically linked to Clubhouse it's more the hashtag." – Jim Banks
Talking about the previous days #ppcchat topic always served as an extension of the earlier conversion. Whichever platform presents the greatest accessibility and best user experience is the one you can presume the community is most likely to adopt. At the time of writing this I don't have access to create a Twitter Space on my iOS device with the most up to date firmware and app version, so will continue to create the room on Clubhouse for the time being. It's fair to say that both platforms will be continuing to roll out updates in the coming days/months.
Thank you to all of those who have participated in the PPC Chat room on Clubhouse or joined in on the conversation on Twitter. It's always a pleasure to hear from everybody and indulge upon others thoughts, concerns, and experiences. I hope to hear from you soon.
About the author: Brett is a Senior Paid Search Specialist at Elumynt, with over 8 years of experience in the digital marketing space. He is a Silver Google Ads Product Expert with a passion for providing consumers the best experiences possible while driving strong returns for his diverse client-base. In addition to being passionate about the work he does for clients, he is also dedicated to participating in the marketing community and helping out wherever possible. You can reach out to Brett via the following links: